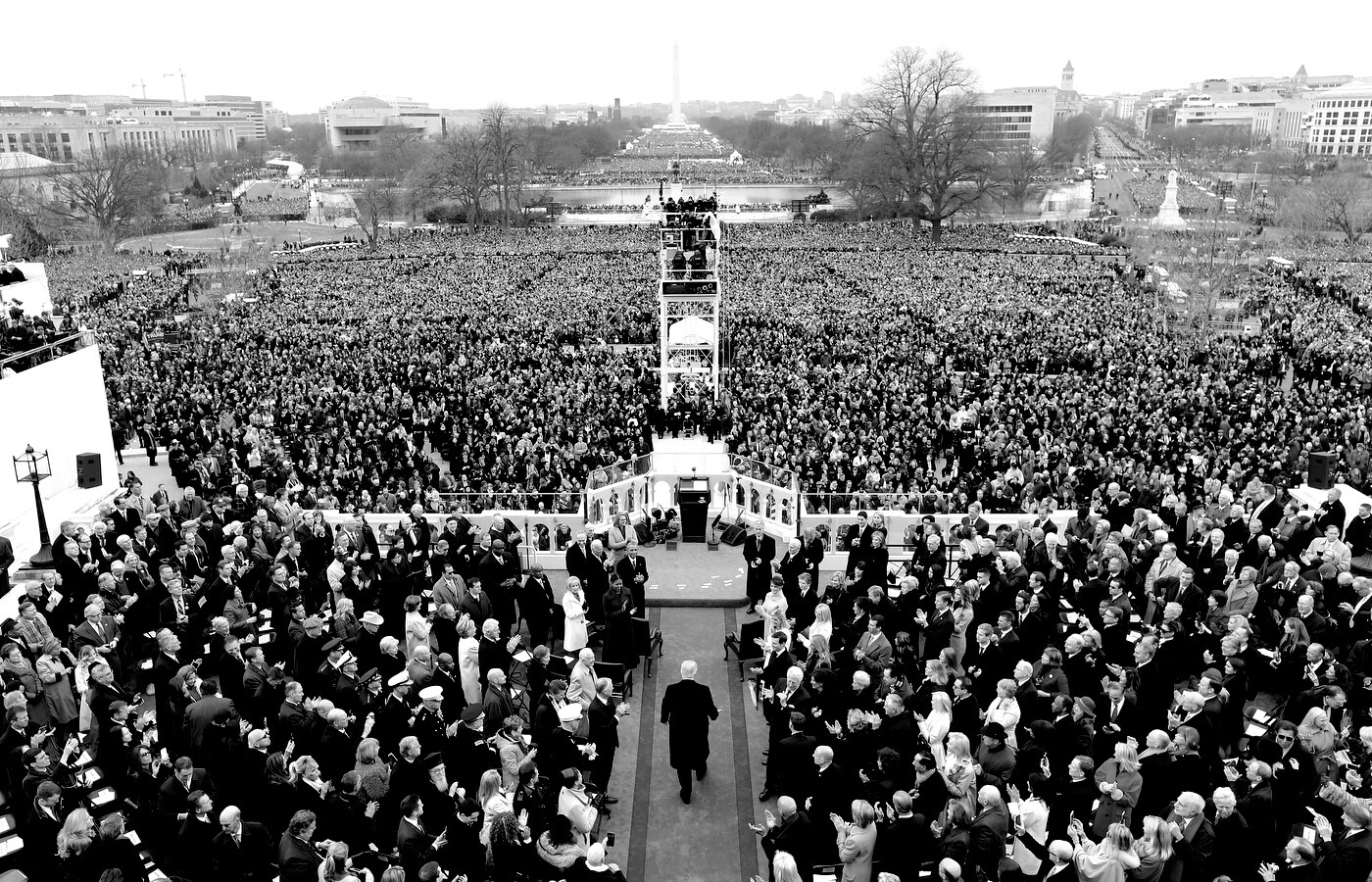 JIM LO SCALZO / EPA
A treasure map for an American tyrant
Donald Trump exposed the weaknesses in our system of government that could now be exploited by a corrupt leader with control of the White House. 
In this series, the Globe editorial board outlines the urgent reforms needed to prevent the rise of an American tyrant — and to protect our democracy for posterity.
Before the day Donald Trump moved into the White House in 2017, Americans had never had to contend with a president in such deep financial trouble
— and with such determination to conceal his true finances from the public.
Trump's business empire — the one he espoused during the campaign as an example of his purported financial acumen — was nothing more than a hollow gold-plated shell.
While he was dumping money into his hotels, his golf courses, and his real estate deals, they were netting him almost nothing but significant losses year after year.
By the time he was running for reelection, Trump was over $400 million in debt, most of which would have been due during his second term should he have won in 2020.
And yet for nearly four years, there was effectively nothing whatsoever the public could do about it.
As was the case for so many of the countless outrageous abuses of his presidency, the former president largely got away with serving a full term in which he bargained with foreign leaders
signed tax legislation, and named financial regulators, without ever coming clean about his own personal debts and the conflicts of interest and opportunities for corruption they created.
While there are supposed to be laws and limits on the presidency, Trump was unrestrained, exposing just how toothless those safeguards have become and just how urgently the nation needs to
reform the office of the presidency itself.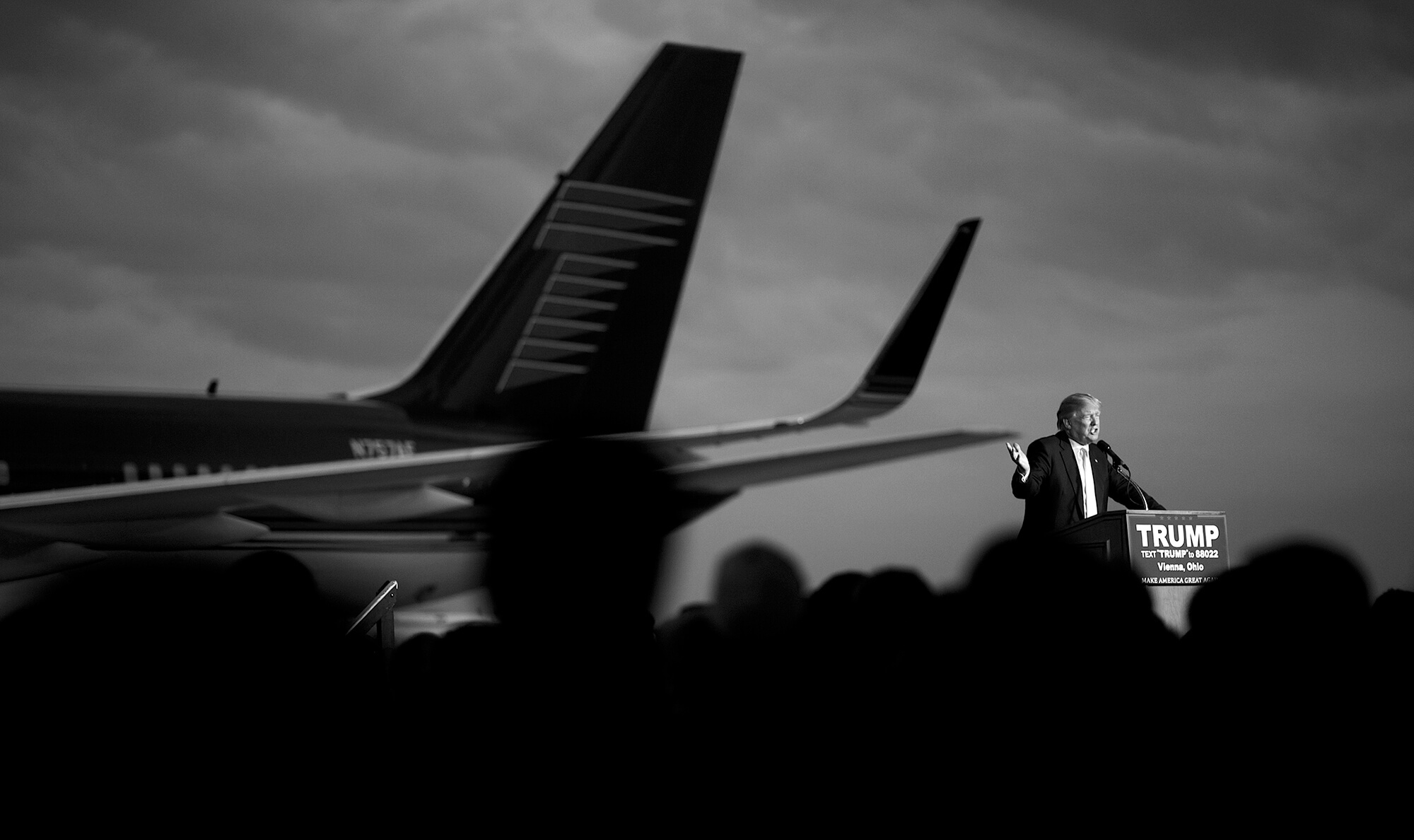 Presidents in a democratic system of government are not meant to be able to extract personal profits from government service — or hand out pardons to imprisoned buddies,
pervert justice, or foment an insurrection.
That's the promise of democracy: that it will be superior to these authoritarian tendencies of tyrants and kings.
When these laws and norms are violated, they should be backed up by severe consequences if that democracy is to maintain its integrity.
But right now, as it stands after Trump's four years in office, American presidents can, in fact, commit all those abuses — and suffer little more than losing their Twitter account.
Trump may not have destroyed the American presidency, but he did put the institution on a perilous path.
Because while Trump himself has been sitting in Mar-a-Lago brooding over his loss to Joe Biden, all the weaknesses in our legal and constitutional system that he exploited remain,
waiting for a future presidential miscreant to take advantage of them — maybe even for Trump himself, if he is reelected in 2024.
That's why Congress and the current president must act fast and impose more durable legal guardrails on the commander in chief.
By passing stronger anti-corruption laws, strengthening existing norms and creating new ones, and deterring future presidents from abusing their power by making an example of Trump and holding
him accountable, the country can protect itself against future — and potentially far more devastating — presidential corruption and misconduct.
The nation can, and must, prevent the rise of an American tyrant.
MARK MAKELA / THE NEW YORK TIMES
Donald Trump's purported financial acumen helped him ascend to the nation's highest office.
But it was little more than gold veneer for his growing debts and his abuse of the presidency to enrich himself and his family.
As hard as it might be to imagine in our hyperpolarized political climate, imposing new restrictions on the presidency ought to be a bipartisan cause.
For those Trump supporters who delighted in the former president's transgressions, and loved the way he "owned the libs" by ignoring their nattering on about ethics, remember:
Corruption knows no party, and the next crooked president could be a Democrat.
We start with Trump's stonewalling on his personal debt not because concealing his finances was necessarily the worst offense of his presidency, but because it was surely one of his most brazen.
Even low-ranking civil servants have to disclose their personal debts in order to guard against corruption, and yet somehow the man in the Oval Office did not.
It's not that Americans had no idea that Trump was a lousy or crooked businessman — that fact was already well documented.
But Trump's refusal to disclose his taxes and other personal financial details left many wondering what more he was hiding.
Did he pay federal taxes?
How much?
Did he have significant debts to foreign actors or others to whom he would be beholden?
"Our norms only go so far in protecting the democracy. Our laws only go so far."
— Adam Schiff
The last four years underscored just how corruptible the presidency is.
Whether dealing with issues of foreign policy, the economy, or race, Trump's self-interest was his administration's north star.
His tax cuts served him.
His attorney general acted as if he were the president's personal attorney.
And he failed to protect the nation from an attack led by his sympathizers.
His national security officials downplayed white supremacist threats because he allegedly lost interest in pursuing investigations of violent threats the minute he would find out that the perpetrator
was one of his supporters.
Olivia Troye, who worked as a homeland security and counterterrorism advisor to Vice President Mike Pence, told the Globe editorial board that there was an expectation of officials to not talk about
white nationalism when sending intelligence up the chain to the president.
"We [didn't] talk about white supremacy," she said, describing the culture of the Trump White House.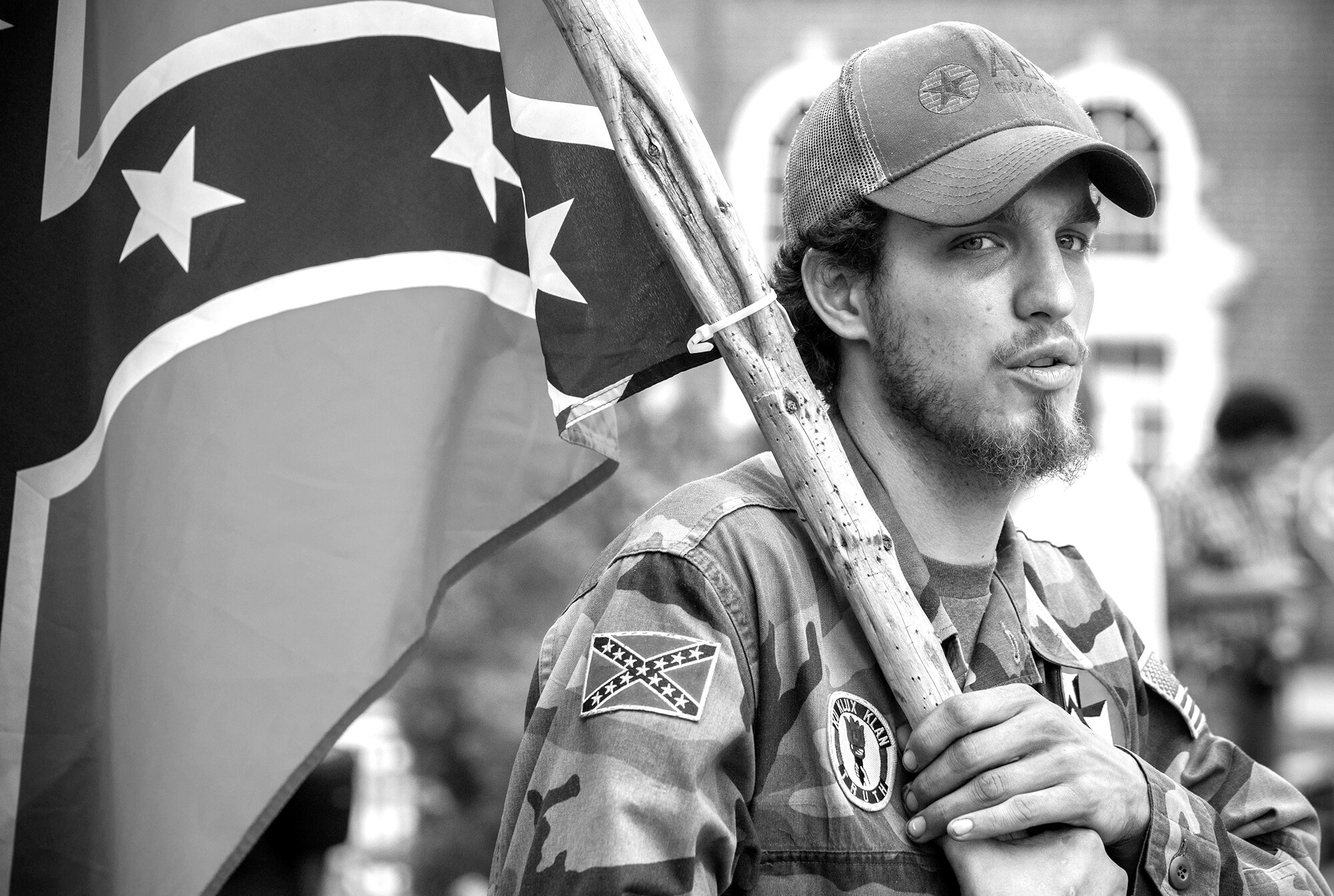 EVELYN HOCKSTEIN / PHOTO FOR THE WASHINGTON POST
From the White House, Donald Trump ignored the danger of white supremacist groups, and equivocated on the threat they posed to American values and the homeland.
After the 2017 Charlottesville, Va., rally that recruited KKK members such as this one from Harrison, Ark., Trump argued that there were good people "on both sides."
Trump later went on to foment an insurrection and attempted coup with the support of white supremacist groups.
An aggressive Congress might have been able to thwart the corruption and abuses of power of the 45th president.
Broadly speaking, Congress is supposed to be the main check on the presidency and, in theory, it still could be.
But its primary instrument for curbing the presidency — impeachment — has turned out to be a blunt and, in modern times, ineffective weapon.
The Trump years demonstrated that too:
Twice impeached for clear violations of the public trust, Trump was twice acquitted by senators in his own party.
Ultimately, Congress proved itself a deeply flawed check on an authoritarian president willing to break the law out in the open — and sometimes even admit it on national television.
"Our norms only go so far in protecting the democracy.
Our laws only go so far. Even our Constitution — as brilliantly written as it is — only goes as far as the men and women are willing to give its provisions meaning,"
Representative Adam Schiff, Democrat of California, who served as the lead House impeachment manager during Trump's first impeachment trial, said in an interview.
"If you acknowledge, as many of the Republican senators did during the trial, that the House had proved the president guilty but you still make the decision to acquit,
there's nothing much that the Constitution can do to protect us.
"Democracies don't die suddenly; they're poisoned by strongmen who systematically chip away at checks on their power."
"It didn't require a great clairvoyance to see that if he was guilty and then nonetheless acquitted" in the first trial, Schiff said,
"that he would [violate his oath] again in new and perhaps even more debilitating ways."
The failure of the existing accountability system in the Constitution not only enabled Trump to act on his worst impulses.
It also may very well have made his presidency a prelude to something much worse.
Because democracies don't die suddenly; they're poisoned by strongmen who systematically chip away at checks on their power, just as Recep Tayyip Erdogan has done in Turkey,
Narendra Modi in India, or Viktor Orbán in Hungary.
Even with Trump out of office, American democracy is becoming weaker as long as his deeds go unpunished and the system is unchanged.
The next Trump will have an easier time usurping it.
SPENCER PLATT / GETTY IMAGES
Members of the National Socialist Movement, one of the largest neo-Nazi groups in the US, hold a swastika burning after a rally in April 2018 in Draketown, Ga. From the White House,
Donald Trump ignored the danger of white supremacist groups, and equivocated on the threat they posed to American values and the homeland.
Trump later went on to foment an insurrection and attempted coup with the support of white supremacist groups.
There are many people who, justifiably, want to move on from the horror show that was Trump's presidency.
It was riddled with scandals, and it often felt like each day presented a new unprecedented crisis (or two).
But that would be extraordinarily irresponsible.
Shown how weak our system of government has become, we have an obligation to fix it.
The American Constitution, as designed by the original Framers, proved to be an incredibly powerful document.
But the Framers' vision was not the sole reason the Constitution was able to sustain a democracy for over 200 years.
Waves of American visionaries fought and sacrificed their lives to improve the Constitution and expand American democracy, as was done, for example,
with the 13th and 14th, and 19th Amendments.
As has always been the case in American history, a strong and resilient democracy requires an active and engaged citizenry, one that is willing to constantly work to improve what they already have.
The United States is in desperate need of that kind of commitment and work today.
In this series, the Globe editorial board outlines the key presidential reforms that would prevent a future authoritarian president
— perhaps a more competent one than Trump — from abusing their power and subverting our democracy.
Just because President Biden has restored a semblance of normalcy to the White House, Americans should not be lulled into inaction.
Our government survived a scrape with authoritarian corruption.
Next time, we might not be so lucky.
MICHAEL NAGLE / BLOOMBERG
Who owns the president?
The 45th president was in bed financially with foreign governments, a precedent for America's enemies to wield influence over the Oval Office.
Lawmakers and voters must prevent this from becoming common practice.
As soon as Donald Trump took his hand off Abraham Lincoln's Bible on Jan. 20, 2017, he broke the oath he had just taken to protect and defend the Constitution of the United States.
Never before had the United States elected a president with a sprawling business empire — one that he insisted on keeping ownership of while in office
— and Trump stood to have his private organization profit directly from the US government as well as foreign nations while serving in office.
That's why, within three days of Trump's being sworn in, Citizens for Responsibility and Ethics in Washington filed a lawsuit against the president to prevent him from illegally receiving money
from foreign governments.
The violation in question was the foreign emoluments clause of the Constitution, which bars presidents from receiving money or gifts from other nations.
And Trump was certainly on the path to breaking the law:
Shortly after he won the election in 2016, the Saudi government funneled hundreds of thousands of dollars into his Washington, D.C., hotel by booking 500 of its rooms for their lobbyists.
CHIP SOMODEVILLA / GETTY IMAGES
Donald Trump abused the presidency to enrich himself and his family.
His business dealings also raised questions about whether he was truly representing the nation's interest or his own.
The government of Saudi Arabia made more than $270,000 in payments to the Trump Hotel after his election, just a few months before he finalized one of the largest arms deals in US history
with the kingdom. 
Pocketing money from foreign governments, whether directly or otherwise, presents exactly the kind of situation that the Founders did not want the president to be in.
And that's because the president might show undue deference to an adversarial government, putting his or her own interests ahead of the nation's.
Take Saudi Arabia's payments to the Trump Hotel, which totaled $270,000 between November 2016 and February 2017.
Those payments came just a few months prior to Trump finalizing one of the largest arms deals in US history with the kingdom.
He also later went on to protect the Saudi crown prince, Mohammed bin Salman, after the brutal killing of Washington Post columnist Jamal Khashoggi.
"I saved his ass," Trump bragged to the journalist Bob Woodward, in reference to bin Salman.
"I was able to get Congress to leave him alone. I was able to get them to stop."
It wasn't just the hotel payments; Saudi Arabia was still paying the Trump Organization tens of thousands of dollars a year for the floor in Trump World Tower that it purchased for $4.5 million in 2001.
This is not to say it's been proved that Trump acted the way he did with Saudi Arabia because of his business ties with them.
But it is to say that the Saudis' money may have, in fact, influenced him.
After all, Trump, who was suffocating in debt, probably appreciated the payments, and he certainly didn't discourage the Saudis from patronizing his businesses.
EVAN VUCCI / AP
Saudi King Salman presented President Donald Trump with the highest civilian honor, the Collar of Abdulaziz Al Saud, at the Royal Court Palace, in Riyadh.
President Trump bragged about having protected the Saudi crown prince, Mohammed bin Salman, after the brutal killing of Washington Post journalist Jamal Khashoggi. 
Yet despite all of this, Trump faced no legal consequences and was able to continuously violate both the foreign and domestic emoluments clauses throughout his time in office.
And that's because the lawsuit that CREW filed dragged on for four long years.
(It was initially dismissed on the grounds that the plaintiff had no right to sue the president, a decision that was reversed on appeal, and was finally dismissed by the Supreme Court
only after Trump left office.)
All the while, Trump visited his properties hundreds of times — charging taxpayers for the Secret Service's use of them — and many foreign officials spent their money at his hotels.
That's just scratching the surface of Trump's unprecedented conflicts of interest.
He was also hundreds of millions of dollars in debt — to whom, the public only partially knows.
That's why Congress ought to ensure that future presidents have as few conflicts of interest as possible.
And in order to do that, it should start with two reforms.
"Congress ought to ensure that future presidents have as few conflicts of interest as possible."
The first is to require all future presidents to divest themselves of their businesses and other assets that could pose a potential conflict of interest.
The reason for this is simple: No matter how well intentioned a president is, their financial self-interest is bound to cloud their judgment, wittingly or otherwise,
when making decisions that affect the whole nation.
And though divestment may be perceived as an extreme solution — with some arguing that it would discourage successful businesspeople from running for president and therefore limit
the talent pool — it would dramatically reduce the potential for presidents to be in bed financially with foreign adversaries,
precluding the need to legally enforce the emoluments clause while someone is in the White House.
The second is to require all future presidents to publicly release their tax returns.
Transparency is key to preventing corruption, especially in a democracy.
Tax returns would provide far greater insight into a candidate's potential conflicts of interest, and voters could then decide for themselves whether the candidate was too prone to act
in his or her own self-interest.
That electoral threat alone could deter would-be presidential candidates from running for office prior to eliminating their financial conflicts of interest.
Before Trump, every president since Jimmy Carter had disclosed their full tax returns in an effort to be transparent about any potential conflicts of interests upon entering office.
But that tradition was merely a norm, and because norms are generally enforced by the desire to avoid being shamed, Trump easily maneuvered his way out of it by being himself: shameless.
And in resisting the public pressure to release his tax returns, Trump has now set a precedent that candidates do not, in fact, have to release their tax returns.
(This has already proved to be the case; in the 2020 Democratic primaries, billionaire Mike Bloomberg followed Trump's lead and failed to disclose a fully transparent financial report.)
That's why this norm should be turned into law by Congress.
Of course, transparency alone can only go so far.
The public knew, for example, that Trump owned hotels where foreign dignitaries could stay, but that knowledge didn't prevent him from indirectly receiving money
from foreign governments by those means.
And Trump's tax returns — leaked to the press in 2020 — did finally get a public viewing, and yet over 74 million voters chose to vote for him anyway.
Saving our democracy from corruption will always rely in part on voters taking conflicts exposed in financial disclosures seriously.
The same is true for divestment:
Though it would have dramatically limited Trump's conflicts of interests, some conflicts, whether political or financial, are always bound to arise given the president's central role in government.
But when they do, the public ought to know, because while Trump was historically corrupt, neither the courts nor Congress held him accountable; in the end, only the voters did.
BRENDAN SMIALOWSKI / AFP/GETTY IMAGES
A sordid family affair
Donald Trump exploited loopholes to build a White House rife with nepotism.
Lawmakers must close them.
On the 2016 campaign trail, Donald Trump told voters that if they elected him, he would surround himself with the "best" and "most serious" people — a dubious claim given that he had long
associated with fraudsters and crooks during his turbulent career in the private sector.
Quickly after he was elected, however, it became clear that Trump planned on running the government the same way he ran his business:
Hire his family to top positions and flood the White House with loyalists.
The result was corruption, incompetence, and what clearly did not come close to meeting the bar of "best" or "most serious."
In fact, two of Trump's earliest White House appointments were glaring examples of his willingness to engage in petty corruption:
On Jan. 9, 2017, Trump hired his son-in-law Jared Kushner as a senior White House adviser, which, only a few months later,
was followed by the new president giving a similar role to his daughter Ivanka Trump.
TASOS KATOPODIS / GETTY IMAGES
Donald Trump's decision to appoint his own family members to high-ranking White House positions resulted in disastrous policy choices,
as was the case when his son-in-law Jared Kushner took a leading role in the administration's pandemic response despite his lack of experience. 
These appointments were troublesome for several reasons.
First, neither Kushner nor Ivanka Trump had prior qualifications for the work they were assigned, meaning that their appointments were made on the grounds that they had a close relationship
with the president.
(That relationship would later allow them to get special treatment and give them the ability to flout certain ethics rules.)
Second, though both Kushner and Ivanka waived their White House salaries, they still stood to profit from their role in the administration
— expanding the Trump family's use of the presidency as a for-profit operation.
And third, such clear displays of nepotism by public officials are illegal — a law that technically applies to the president as well, but in which Trump managed to find loopholes.
While serving in the Trump White House, Ivanka and Kushner did indeed leverage their positions to bolster their profits.
Like Trump, neither of them had fully divested from their businesses, and Kushner sold his stake in one of his businesses only after it directly benefited from the tax bill
that his father-in-law signed into law.
Kushner's family's real estate company came under scrutiny on several occasions because his family members appeared to lean on their relationship with the administration.
At one business event in Beijing, Kushner's sister promoted an EB-5 visa program — which grants immigrants a path to citizenship if they invest substantially in a company that creates jobs in the
United States — and essentially implied that her relationship with her brother would help expedite a pathway to citizenship for investors in a Kushner-owned property before the visa program
rule was set to change the minimum investment from $500,000 to $900,000.
And Kushner's family company had business dealings in Israel even as one of his chief responsibilities included Middle East policy.
ALESSANDRO DELLA VALLE / KEYSTONE VIA AP
The fact that Ivanka Trump and Jared Kushner did not take government salaries while serving in the White House did not keep them from enriching themselves while holding public office. 
Trump was hardly the first president to appoint relatives to top jobs;
John F. Kennedy famously nominated his brother for attorney general and appointed his brother-in-law as the Peace Corps' first director.
Given that nepotism is an easy opportunity for public officials to turn their public office into a money-making enterprise — one that the Trump family clearly took advantage of
— it's important to crack down on it at every level of government.
After all, nepotism is an act of self-enrichment in and of itself and a quintessential example of petty corruption that undoubtedly sows distrust in government.
"Nepotism is an act of self-enrichment in and of itself and a quintessential example of petty corruption."
That distrust would be justified.
Filling up key government posts with close relatives of the president, for example, will probably result in a staff that's more loyal to the president than they are to government institutions,
or even to democracy itself.
Nepotism is also unlikely to produce the most competent government; Kushner, for example, was profoundly unqualified for his wide-ranging role,
and the American people paid the price when he took a leading role in the Trump administration's coronavirus response.
In democracies, nepotism can quickly grow rampant.
In India, for example — the world's largest democracy — political dynasties have dominated the nation's politics since the country gained independence from the British.
In fact, in 2009, nearly a third of the country's elected members of parliament had relatives who served in public office immediately before them or at the same time.
And that can easily become a relatively accepted norm: According to one survey, 46 percent of Indians said that they would "prefer" voting for a candidate who comes from a political family.
(India has been consistently ranked by international corruption watchdog groups as one of the most corrupt countries in the world.)
CHRISTOPHER PIKE / POOL PHOTO VIA AP
Filling government posts with the president's family members risks officials becoming more loyal to the president than the democratic institutions they are supposed to serve. 
In order to eradicate nepotism from government, an example must be set from the very top, which is why Congress should ensure that anti-nepotism laws apply
to both the president and vice president.
When Trump hired Kushner, some legal scholars argued that the president does not have to abide by the federal anti-nepotism statute.
That's why, in order to ensure that this degree of corruption does not take place, Congress should pass a bill to make explicit that the president cannot appoint a relative to any official government
post, even if they forgo a salary.
In the event that a president's relative is widely perceived to be the best qualified for a certain role, that appointment should require a waiver from Congress so that the candidate
can be evaluated on their merits.
Appointments of family members should be the exception, not the norm.
MENAHEM KAHANA / AFP/GETTY IMAGES
Nepotism erodes trust in government and often results in wholly unqualified people being entrusted with critical roles to the nation's interests
whether negotiating peace in the Middle East or leading pandemic response. 
There's also the issue of fixing the existing law.
While there does exist a federal anti-nepotism statute, the penalty is to withhold salary from the appointee, and both Kushner and Ivanka had already waived their government salaries.
But since that didn't stop them from using their positions in government to make money in the private sector, it's clear that anti-nepotism laws should have stricter penalties,
including job termination if the appointment is proved to have been made on the grounds of an employee's relationship to the president rather than their qualifications.
Given just how many conflicts of interest consumed the Trump family while they were in the White House, it's time to ensure that no future president will follow Trump's example.
Because if nepotism is not seriously addressed, then Trump's presidency would only serve as a blueprint for other corrupt business families to run for office to expand their wealth in the future.
Nepotism is a defining characteristic of monarchies — a system of government the Founders specifically wanted to expel from the United States.
So it's time for Congress to stop, even on occasion, letting the president be king.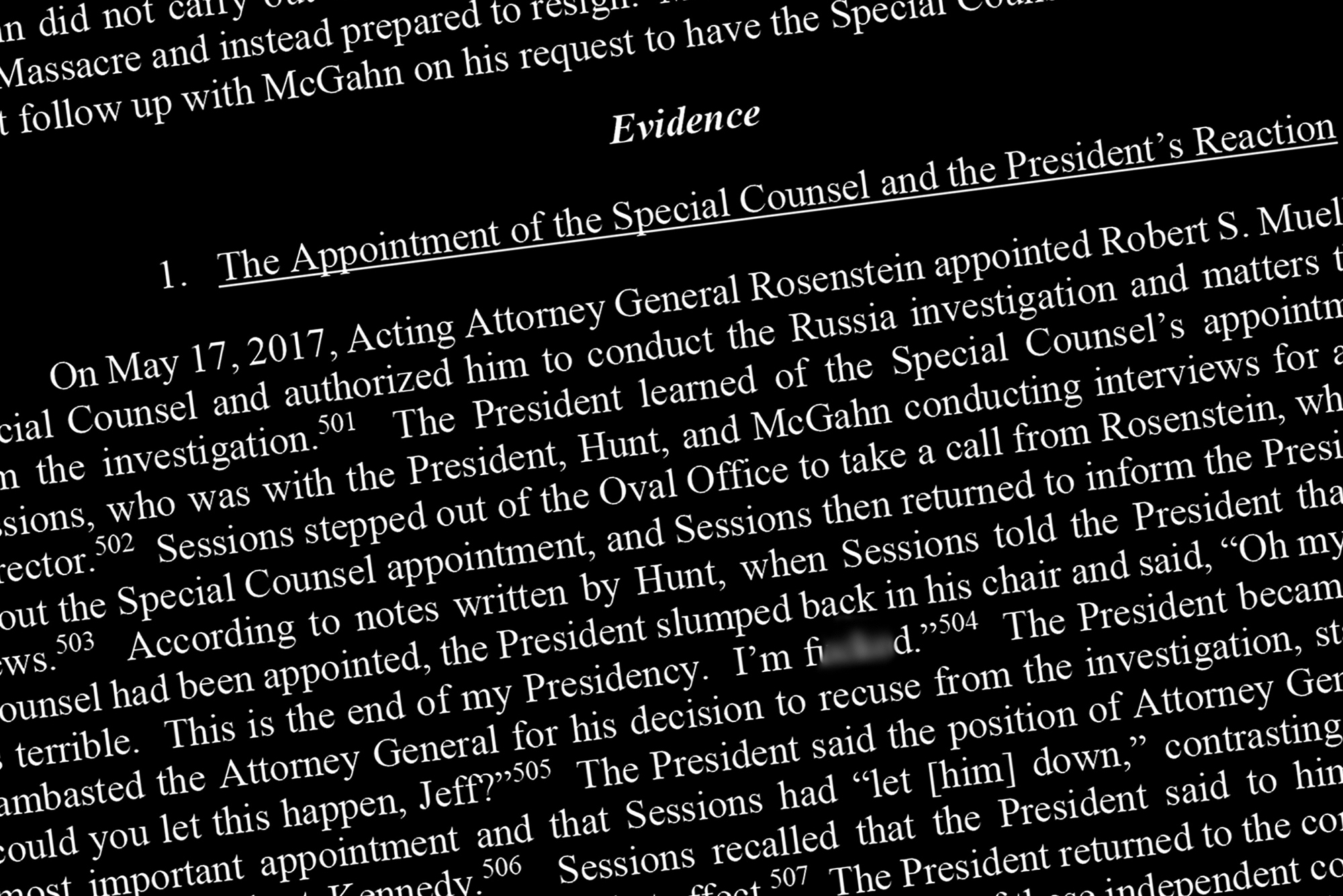 Hiding the evidence
Donald Trump got away with thwarting investigations of wrongdoing by his campaign and his White House.
Without reforms, future criminals could exploit the powers of the presidency to even more dangerous ends.
Right out of the gate, Donald Trump appeared to break the law and brazenly admit it to the entire nation — not with remorse but with pride and conviction.
Within four months of being sworn in, Trump fired FBI director James Comey, which the White House insisted was a decision rooted in Comey's mishandling of the investigation
into Hillary Clinton's private e-mail server.
But Trump rebuffed his Department of Justice's line of reasoning in a television interview with NBC, saying that he was planning on firing Comey because of the investigation into Russian
interference in the 2016 election.
BRENDAN SMIALOWSKI / AFP/GETTY IMAGES
Trump fired then-FBI director James Comey and then admitted on television that he didn't like Comey's investigation into Russia's interference in the 2016 election.
Yet Trump managed to stay in office for an entire term despite this obstruction of justice.
This was just one of several instances of obstruction of justice outlined in the Mueller report — the culmination of special counsel Robert Mueller's investigation into the Trump campaign's
involvement in Russia's election interference.
Trump also obstructed justice when he tried to fire Mueller, when he tried to curtail Mueller, and when he ordered his White House counsel to lie about his attempt to fire Mueller.
But having faced no legal consequences for these and other attempts to undermine the investigation, Trump unsurprisingly went on to commit the same crime again,
and was eventually impeached for obstruction of Congress in a completely different case that involved his efforts to thwart the investigation of a whistle-blower complaint
about his corrupt call to the president of Ukraine.
As it stands, Trump's presidency will only embolden future presidents to abuse their power because he showed impeachment to be a far less threatening tool than it once was.
While Richard Nixon's resignation and the public shaming that came along with it may have served as a warning to his successors of the social and political pitfalls of corruption,
Trump's shamelessness and resilience in riding out both of his impeachment trials until the Senate acquitted him may be a lesson to his successors to double down on their wrongdoings
because their own party will protect them.
"Impeachment is not as strong a deterrent as it was before Trump."
This is not to say that impeachment has been rendered a completely useless tool;
Congress should still use it when a president is guilty of high crimes or misdemeanors.
But impeachment is not as strong a deterrent as it was before Trump.
The solution to preventing presidential abuse of power lies in improving the accountability of the president under the law, outside the scope of impeachment,
which should be Congress's last resort. Four things should be done to accomplish that:
First, Congress should strengthen whistle-blower protections.
"One of the best, most important ways to constrain and prevent this sort of malfeasance is to provide adequate incentives for and protections for folks who blow the whistle on bad behavior,"
said Matthew Stephenson, a Harvard law professor who focuses on anti-corruption.
House Democrats introduced legislation, known as the Protecting Our Democracy Act, which seeks to implement a slew of reforms, including expanding whistle-blower protection
to political appointees.
The reason this is important is that whistle-blowing is effectively a stimulant for investigations.
The Ukraine scandal, which led to Trump's first impeachment, for example, was the direct result of a concerned official raising the alarm.
"Until presidents can be indicted, they will always be, by definition, above the law."
Second, Congress must strengthen its oversight over the presidency in tangible ways.
That means being able to more effectively enforce Congress's subpoena power.
"You can't do oversight without power behind those subpoenas, and you certainly can't hold a president and an administration accountable if you can't require them to give information about the
conduct of their office and whether they're faithfully executing the laws," Representative Adam Schiff of California said.
Indeed, Trump officials were able to evade subpoenas and effectively run down the clock because court proceedings to enforce congressional subpoenas can take a long time.
The House, for example, tried but failed to get Don McGahn, who served as White House counsel under Trump, to testify in front of the Judiciary Committee about Trump's obstruction of justice
during the Mueller probe.
Although McGahn did cooperate with Mueller, parts of the final report were redacted by the Justice Department. Congress, in its oversight capacity, should have been able to reconstruct
parts of the investigation.
Doing so may have prevented the Trump administration from getting away with its efforts to spin the final Mueller report as an exoneration of Trump, which it very clearly was not.
DOUG MILLS / THE NEW YORK TIMES
Congressional subpoena power is currently too weak to be an effective check on a corrupt president.
Despite efforts by the House of Representatives to demand that Don McGahn, White House counsel under Trump, testify in the Mueller probe, McGahn was able to avoid testifying. 
That's why reforming subpoena power, a critical step in bolstering Congress as a check on the president, ought to include the possibility of fast-tracking court proceedings for congressional
subpoenas and issuing fines for those who defy them.
Third, President Biden should appoint a White House ethics czar, which he has yet to do, to ensure that the White House correctly implements and abides by high ethical standards.
It's important for the Biden team to codify in clear terms, for example, the limits of the White House's interactions with the Department of Justice in order to guarantee
greater independence of the department.
And there are already clear signs that the Biden team needs an ethics czar:
Though Biden has released public logs of White House visitors — something the Trump administration stopped doing — he has chosen not to disclose virtual meetings.
This is a mistake, given that transparency in White House communications is a key tool to protect the Department of Justice's independence.
An ethics czar dedicated to getting input from public accountability groups could change such policies and set a new norm.
Lastly, the Department of Justice should revisit its policy, issued by the Office of Legal Counsel, that a sitting president cannot be indicted.
This is not the law of the land, and the constitutionality of whether a president can be indicted while in office has yet to be determined by the courts.
Rather, it lies in a tradition that began in 1973.
The head of the OLC at the time argued in a memo that "a necessity to defend a criminal trial and to attend court . . . would interfere with the president's unique official duties."
MANDEL NGAN / AFP/GETTY IMAGES
Special counsel Robert Mueller considered himself unable to weigh in on the question of whether the president should be indicted for obstruction of justice because of a Department of Justice policy
that advises against indicting sitting presidents.
That policy must change. 
It might sound reasonable to say that indicting a sitting president could pose political problems — and potential national security risks
— because a criminal trial would effectively incapacitate a president.
But an indictment does not necessarily mean that the president has to sit through a criminal trial.
That could always be postponed until a president leaves office.
In that 1973 memo, the rationale for not indicting a sitting president, even if all proceedings are deferred until they are out of office, rests merely on the perceived damage the image
of the office of the president might endure. "
The spectacle of an indicted president still trying to serve as chief executive boggles the imagination," the memo said.
A greater spectacle, however, is a reckless, authoritarian president who is seen on the world stage bending the rule of law to his will.
That's why presidents should be indicted for crimes that they commit, with their trials postponed to when they leave office.
Had Mueller been able to operate under a guideline that allowed for Trump's indictment, the former president probably would have faced legal accountability
for his early acts of obstruction of justice.
That, on its own, could have deterred him from obstructing justice later in his presidency, as he did during his first impeachment inquiry.
So while presidents should not, for logistical reasons, be required to be a part of a criminal trial while in office, they should not be immune from indictments.
Because until presidents can be indicted, they will always be, by definition, above the law.
SETH WENIG / AP
Donald Trump abused the power of the presidency by pardoning loyalists and friends, including his former campaign chair, Paul Manafort (center),
who broke his plea deal and thwarted the investigation into Russia's interference in the 2016 election and its alleged connection to the Trump campaign.
Rewards for doing the president's bidding
Donald Trump's abuse of the pardon power to reward criminal loyalists is a precedent for a future authoritarian leader to commit crimes without consequence.
Its use must be curtailed by Congress.
One of the broadest, most unlimited powers of the president of the United States is the authority to grant pardons.
And if it's used properly, that power can be an incredibly effective — and democratic — tool in righting the wrongs of the country's criminal justice system.
One of Jimmy Carter's campaign promises, for example, was to pardon the hundreds of thousands of men who had evaded the draft during the Vietnam War,
and he signed an executive order to do so on his first full day in office.
And in the era of mass incarceration, executive clemency can and should be used as a means to combat an overly criminalizing and punitive system.
Barack Obama used his authority to grant pardons to do just that:
Most of the nearly 2,000 people whom he granted executive clemency to were people convicted of nonviolent drug-related crimes.
"Trump's blatantly corrupt use of it should be a wake-up call to lawmakers of both major parties."
But Donald Trump has proved that a president can use his pardon power not as a corrective for injustice but in exchange for political and personal favors
— or even as a tool of coercion or manipulation — and get away with it.
In stark contrast to his immediate predecessor, Trump granted clemency to only 237 people.
And though some of those acts of clemency included commuting unjustly long sentences for minor offenses, over 100 of them, according to the Lawfare Blog, were granted to people
who either had personal connections with the former president or advanced his political cause.
Trump was hardly the first president to use his pardon power nefariously, but his blatantly corrupt use of it should be a wake-up call to lawmakers of both major parties
that executive clemency must be reformed to limit its potential for abuse.
BRENDAN SMIALOWSKI / AFP VIA GETTY IMAGES
The president's pardon power is intended to be a tool of forgiveness to correct for an overly punitive justice system, not a tool to reward criminals who do the president's bidding.
But Donald Trump pardoned Roger Stone in December 2020, after he was convicted of seven felonies including lying under oath.
Current laws and norms do too little to stop a president from using their power this way. 
"While the president can by and large pardon whomever he wants, it can be obstruction of justice if the president dangles the possibility of a pardon to stop someone from cooperating
with an investigation.
And it can be bribery if a president is getting some kind of reward for a pardon," said Noah Bookbinder, the president of Citizens for Responsibility and Ethics in Washington.
"In the case of somebody like Paul Manafort, there might be something there," Bookbinder said.
"It really does appear that the possibility of a pardon was fairly publicly dangled in front of him."
Manafort, Trump's campaign chair, agreed to cooperate with federal investigators in their probe into Russia's 2016 election interference and its ties to the Trump campaign, but afterward,
he quickly broke his plea deal and, according to prosecutors, lied to them repeatedly.
Trump eventually pardoned him.
While there is currently no proof Trump directly offered Manafort a pardon in exchange for not cooperating with the authorities, he did publicly say that he may pardon Manafort
while the investigation was still ongoing, and the former president's lawyer reportedly relayed that information directly to Manafort's attorneys.
That, on its own, could very well be obstruction of justice, and it shows how a president could use pardons to evade accountability for the dirty dealings of their campaigns,
or even to cover up their connections, or that they are beholden to foreign adversaries.
MARK LENNIHAN / AP
Donald Trump pardoned a longtime friend of his personal lawyer Rudy Giuliani, the former New York City Police Commissioner Bernard Kerik (left), for felony convictions.
Future presidents might use the pardon power to even more detrimental effect to shield themselves and their inner circle from those who could testify to their misdeeds or crimes. 
So what exactly can be done about such a broad power bestowed on the president by the Constitution?
First, the federal government should follow the example of most states.
Instead of the Office of the Pardon Attorney, which oversees clemency reviews and is housed in the Department of Justice, President Biden should establish a clemency board
through executive order.
That way, with an entire board of various criminal justice experts reviewing petitions together rather than the pardon attorney doing so alone through their office,
there would be more eyes on each individual case and a more deliberative process.
It should also ensure a transparent process and should be heavily invested in and sufficiently staffed so that it can go through applications more efficiently.
While this could be undone by a future president, it would set a new norm for how pardons should be used:
to consistently and efficiently undo injustices carried out by federal courts.
"Pardon reform is not a partisan issue — at least not yet."
Second, Congress should muster the will to pass a constitutional amendment that would narrowly constrain the president's pardon power.
This should not be a major curtailment of the president's power, but rather an effort to reduce the possibility of conflicts of interest and obstruction of justice when it comes to executive clemency.
That's why Congress should strip presidents of the power to pardon themselves, high-ranking administration officials, advisers or senior members of their campaigns,
a business associate who worked with the president 10 years prior to entering office, or any person tied up in an investigation involving the president.
(Congressman Steve Cohen of Tennessee has introduced similar legislation.)
Though constitutional amendments seem to be a chimera these days, both parties in Congress should be wary of the way a president can abuse pardons.
And after all, pardon reform is not a partisan issue — at least not yet.
In the end, presidents should retain a relatively broad power to grant pardons.
They're a critical component of the criminal justice system, and often the only hope of granting people a second chance.
But so long as Biden and Congress absolve themselves of the responsibility to reform presidential pardons, future abuse of that power is not only likely; it's inevitable.
EVAN VUCCI / AP
The case for prosecuting Donald Trump
Saving American democracy for the long run requires a clear condemnation of the Trump presidency. That means making clear that no one is above the law.
Norms in a democracy are only as good as our willingness to enforce them.
After the precedent-busting, lawbreaking presidency of Donald Trump, Congress needs to pass new laws to constrain future officeholders.
That's the case the Globe has made in this series: curbs on the pardon power, safeguards against nepotism, broadening the power of Congress to investigate the president,
protections for whistle-blowers, requirements that presidents make financial disclosures to root out conflicts of interest.
All of that is crucial to protect Americans against a repeat of the last four years.
"Presidents also need a clear message, one that will echo through history, that breaking the law in the Oval Office will actually be punished."
But imposing stricter rules on future presidents, by itself, is clearly insufficient.
Those presidents also need a clear message, one that will echo through history, that breaking the law in the Oval Office will actually be punished
— that ethics policies and legal requirements, both the existing ones and those Congress will hopefully enact in the future, are more than just words on paper.
Trump's presidency didn't just expose glaring legal weaknesses:
It also made clear that our institutions are incapable of holding presidents accountable for breaking even our existing laws.
If Congress had played the role the Founders envisioned, by removing Trump from the presidency after his criminality became clear in the Ukraine affair,
that might have been enough of a deterrent to scare future presidents straight.
But lawmakers didn't.
"Filing charges against former leaders is not a radical step."
So now there is only one way left to restore deterrence and convey to future presidents that the rule of law applies to them.
The Justice Department must abandon two centuries of tradition by indicting and prosecuting Donald Trump for his conduct in office.
That's not a recommendation made lightly.
The longstanding reluctance to prosecute former leaders is based on legitimate concerns about the justice system being used to settle political scores.
But filing charges against former leaders is not a radical step, either:
Foreign democracies, including South Korea, Italy, and France, routinely manage to prosecute crooked former leaders without starting down a slippery slope to authoritarianism.
President Nicolas Sarkozy of France was recently found guilty of bribery, a decade after his predecessor, Jacques Chirac, was convicted of corruption.
France's democracy and its image around the world remain intact.
In the case of Trump, prosecutors would have plenty of potential crimes from which to choose.
While Trump may be prosecuted for financial crimes he potentially committed before he became president, what is most important to go after are his actions during his time in office,
especially those after the 2020 election, which culminated in fomenting a full-on, violent assault on American democracy.
JOHN LOCHER / AP
Donald Trump tried to overturn the results of the 2020 election, including by asking Georgia's secretary of state to "find" enough votes to falsely declare Trump that state's winner.
He also incited his supporters to reject the election's outcome. Here, supporters of Trump protest in front of the Clark County Election Department in Nevada days after the November election. 
First, there are Trump's repeated attempts to obstruct justice, as documented in former special counsel Robert Mueller's investigation into the former president's campaign ties to Russia.
As Mueller himself put it, while the investigators operated under the guidelines that a sitting president cannot be indicted — a view this editorial board disagrees with
— the point of their investigation was to "preserve evidence" for prosecutors to evaluate after Trump left office.
Second, there are Trump's efforts to overturn the Georgia election results.
Trump's call to Georgia's secretary of state, in which he pressured the secretary to "find" enough votes to undo his defeat, was clear election interference,
which is a violation of state and federal law.
That means both Georgia and federal prosecutors can — and should — investigate the matter further.
Third, there's Trump's infamous incitement of insurrection, which he committed on national television.
It is a federal crime to incite a riot or insurrection, and though Trump was impeached over this, he was wrongfully acquitted by the Senate, leaving the courts with the responsibility
to hold him accountable.
Even senators who acquitted him of the incitement charge alluded to the fact that his crime should be dealt with in the criminal justice system.
"If you believe he committed a crime, he can be prosecuted like any other citizen," said Senator Lindsey Graham, Republican of South Carolina, a longtime Trump ally.
(And depending on how the investigations go — if prosecutors have enough evidence to show that Trump gave aid and comfort to insurrectionists
— there's a chance sedition charges could be brought against him, just like the charges his supporters who stormed the Capitol are likely to face.)
JOHN MINCHILLO / AP
Donald Trump incited an insurrection and yet the Senate was still unwilling to remove him from office.
There is only one way left to restore deterrence and convey to future presidents that the rule of law applies to them. 
To avoid a potential political tit for tat, the Department of Justice and state prosecutors must remain completely apolitical in their handling of Trump's case.
"His crimes should be investigated independently, and the president should stay a thousand miles away," Norman Eisen, a former ethics czar in the Obama administration, said in an interview.
That's exactly what President Biden has done so far, and he should continue to separate himself and resist any urge to weigh in one way or the other.
Congress's failure to hold Trump accountable is one reason to break with precedent and prosecute him now.
Another, perhaps more obvious reason, is that Trump's misconduct ought to be handled differently because it was different.
There's a far stronger case that he committed serious crimes in office than could plausibly be made against even the country's most unethical previous presidents.
One of the reasons no president in history has been prosecuted for actions stemming from his presidency is that none of them before the 45th tried to instigate a coup.
"A commander in chief tried his very best to subvert democracy.
He attacked his own country.
Five people died."
The reluctance to prosecute presidents is deep-rooted, and extreme caution does make sense.
(The last thing that the country needs is for Trump to be charged, tried, and then acquitted.)
But it cannot be the case that there is no line — no hypothetical act of presidential criminality that would not rise to the level of seriousness that merits setting aside our qualms.
And if one accepts that there is a line, it's hard to imagine Donald Trump didn't cross it.
The events of Jan. 6, and those that led up to them, were an extreme abuse of power that few ever imagined a president would commit.
A commander in chief tried his very best to subvert democracy.
He attacked his own country.
Five people died.
Allowing him to go unpunished would set a far more dangerous precedent than having Trump stand trial.
To reform the presidency so that the last four years are never repeated, the country must go beyond passing laws:
It must make clear through its actions that no person, not even the president, is above them.
####
……………. w